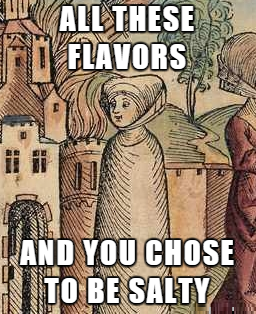 It is funny cause it's true is funny cause it's true! "Gross out" "Toilet" "Shock" Humor seems like an armature move but it actually requires advanced comedy technique to pull off.
I am that one next door's distant cousin, related by marriage to them Samaritans across the way, who hang with the folk in the other 'other' town. Under the dome according to King, Stephen. Escapades of the Yaya Sisterhood with them Travelin' Pants envying the Javelin of Magellen.
My biggest affliction? Men are not considered adults until we bear sons. Until fatherhood. So, a 9 year old can be an adult if he plants his seed? A woman K through 9 is considered an adult according their prudence. Not to come off as a culture vulture. I want to be a grown ass man. I want to be an adult male. Maybe it is my propensity to kid that makes me feel as if I will never be a grown-up? As if. What else wets my kitten kadooble? Inserts the curl in my Ramen noodle? Why is it that the fortitude of the masses is incumbent upon how much hot water they can soak? Do we live in so much of a parallel universe as the almighty tea bag? No not the prank nor sexual act.  Obama is onto something? What is the audacity of Hope? The closest distance between your soul & another human soul are the seven muses: Grace, Dawn, June, Faith,  May, June, Amber & Tiff. The irony – the kick – is this also the title of my initial memoir commenced in August of 2001. I was 19 taking an online Gotham Writing Workshop.