@ New York Film Academy
Beanstalk coming soon.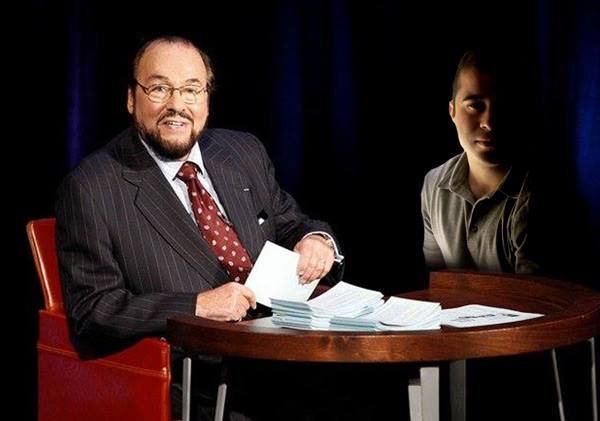 WHAT DO PEOPLE LIKE ABOUT YOU?
I'm collected & my name isn't James nor any affiliation. Like you. I'm the "beached white male" although doing comedy in the south I quickly learned I ain't white. It's what Chris Rock says, "All men have to look forward to is the white meat." If he didn't say that then I'll take credit. We ask, "Is the way to a man's heart through his stomach?" Only if you want him to marry you.
DO YOU WATCH THE TUBE OR SILVER SCREEN?
Negative. I'll never support propaganda. As my college roommate used to say, "I don't dig on swine."
WHAT'S YOUR FAVORITE FILM TRAILER?
Thelma & Louise if I was the opposite race. No contest. Can't hold a candle to it. Hands down. Otherwise Reign Over Me, Josh & Sam, Butterfly Effect as well as  North.
FAVORITE FOOD?
Half popped popcorn kernels. They ain't on the market. Why don't you invent them?
IF YOU WERE THE LAST PERSON ON AN ISLAND ON EARTH WHO WOULD BE YOUR EVE?
Aubrey Plaza. I wonder who named her & why she was named that? No answer on the Net. I did find that Aubrey used to be a prominent male name in England in 1700's. The etymology of Aubrey means the "Ruler of Elves" or "Little People Wisdom."
WHAT SWEAR DO YOU LIKE?
It's not a swear to everybody. The Arabic pronunciation is Haqeeba Nidtha. (I doubt anyone one will get it so it'll go with me to the grave.)
WHAT SPARKS THE IGNITION TO THE ENGINE OF YOUR INTUITION?
Pistons?
WHAT PROFESSION WOULD YOU LOATHE?
Cyborg.
FAVORITE NOISE?
"Chaa." Any variation.
FAVORITE WORD?
Steno. Or Semi.
A JOKE?
Men cannot be "late" unless their woman is "in labor." So wear a frickin' helmet! Especially if you want to bear a football player!
WHAT WOULD GOD SAY TO YOU UPON ARRIVING AT THE PEARLY GATES?
Sorry I wasn't there for you.
FAVORITE HOBBY?
Memorizing Tupac lyrics.
WHO ARE YOU?
I am not not what I do.